Summer Blooming Flower Ideas For Your Garden
For some color, texture, height and drama looking at adding some summer blooming flowers to your garden. Some can go in the ground, others need to be lifted and stored depending on location and others keeping them in pots or containers is a great way to "keep them."
Check out these summer flowers to add some pizazz to your summer garden. Simple pleasures such as a flowering summer garden bring unrivalled joy. Imagine smelling the flowery fragrance on a sunny summer day while sipping on lemonade. Planting summer-blooming bulbs or corms during spring will guarantee a beautiful garden during the summer.
---
Hippeastrum
Most people know the Hippeastrum by its genus name, amaryllis. These flowering bulbs are sold during the winter and fall nearing the holiday season where they're often tossed after they bloom. They are best planted during the winter so that they can bloom from early to late summer.
Fertilize and prepare them during this time so that you can transplant them outdoors in the spring.
You can opt to plant them directly in the ground if you want them to fatten up or plant them in large pots. Apply fertilizer just like the other plants in your garden. As the autumn approaches, cut off the essentials (water and fertilizer) to allow the bulbs to go dormant so it can prepare to bloom indoors during the winter.
---
Asiatic Lilies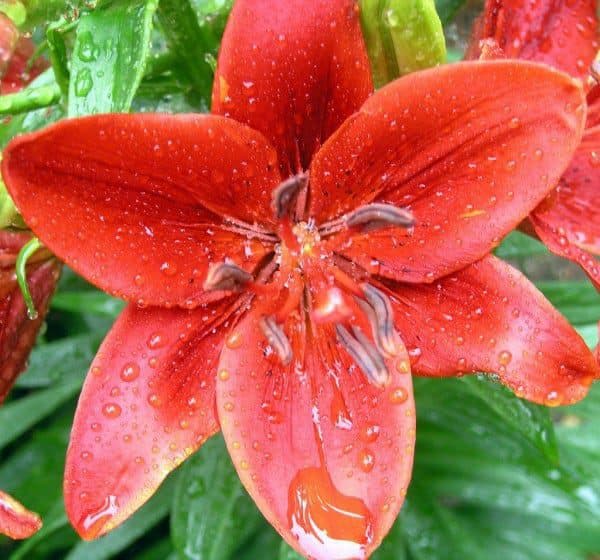 image: via flickr
These are some of the easiest lilies to grow, and they blossom in the early-midsummer in a wide range of colors on hardy plants. Their star-shaped flowers are amazing in the garden, and they can grow in the vase; therefore, you can grow them indoors during the winter.
Most Asiatic Lilies grow to a height of 2-3 feet. They thrive well in moist but well-drained soil and full sun. They, alongside the Oriental lilies, are the most common in the northern hemisphere. There are plenty of varieties of Asiatic Lilies that you can choose from with the least expensive ones being single colored and last for many years in the garden.
Check out more on growing and caring for asiatic lilies.
---
Oriental Lilies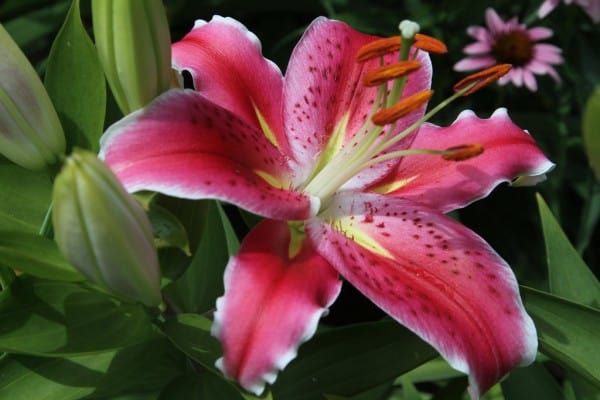 Image: via flickr
The lily family is a big one, and another variety that cannot be overlooked when it comes to the early summer blooming bulbs is the Oriental lilies. They are the most dramatic lilies and bear large, star-shaped flowers in the shades of yellow, crimson, white, and pink.
Their spicy scent is detectable from afar and thus, will introduce a new fragrance in your garden.
The traditional varieties can grow to a height of more than 6 feet; the dwarfs varieties can grow to a height of 1 foot.
They thrive well in moist soil with good drainage and under full sunlight. Support them so they can stand tall and straight. They are hardy in zones 5-9.
---
Gloriosa Lily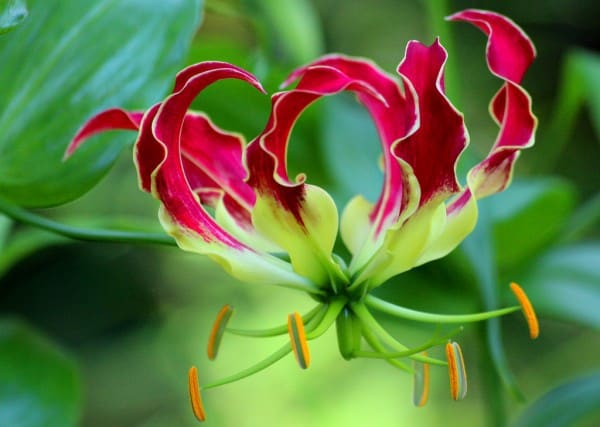 Image: via flickr
Gloriosa lily is an ideal plant for growing potted on a deck. It's one of the few climbing bulbs in this list.
It produces striking summer flowers in the shades of yellow and red. The flowers are garden showstoppers as they reminiscent meteors.
They can climb to a height of about 6 feet tall depending on the growing conditions and blossoms in the summer.
Gloriosa lilies do well in moist but well-drained soil and full sun. They thrive well in cooler areas.
During the winter, dig and store them in a frost-free place as they wait to be planted during the spring.
---
Oxalis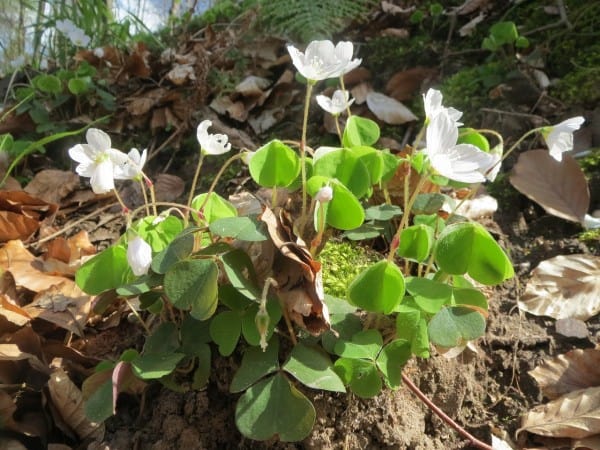 Also known as the shamrock, Oxalis bears clover shaped leaves, most of which have shades of purple, white, and delicate pink.
The Oxalis regnelii can grow to a height of 10 inches depending on the growing conditions. They are easy to grow and do well in moist but well-drained soil and full sun or partial shade.
They grow in cooler areas. Store them in a frost-free area during the winter when the foliage dies down. They can also be planted indoors.
Often, people can confuse them with weedy wood sorrel, but there're some varieties that blossom some of the most attractive flowers when planted in pots.
---
Tiger Lily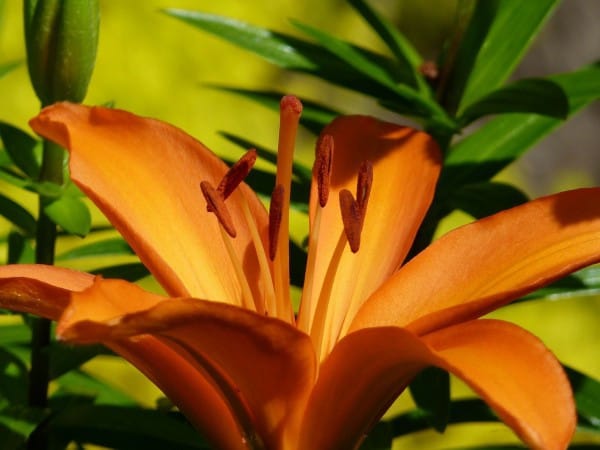 Known by its scientific name Lilium lancifolium, the tiger lily is a common plant and can be planted in most areas.
They propagate easily from the bulb offsets and also from the bulbils that propagate along the stem of the plant
They reflect well when the sun is setting; the orange color blooms reflect well when hit by the evening sunlight.
They can be aggressive in the garden, and therefore, you need to keep on controlling them. They attract some species of native bees.
---
Calla Lilies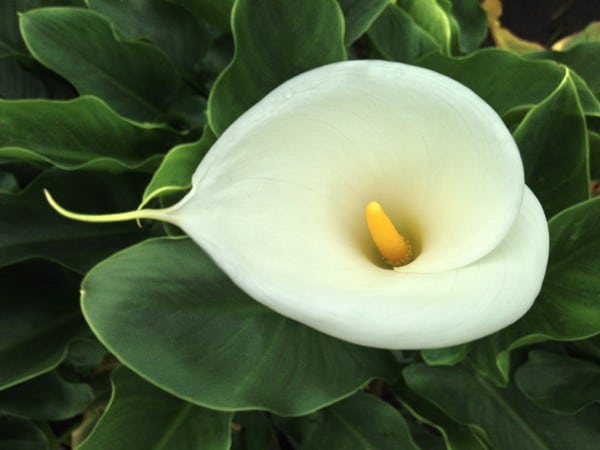 Also referred simply as Calla, there exist in a wide range of colors, but most varieties have shades of white.
However, there are other varieties that have shades of pink, orange, red, and deep burgundy.
They have striking, arrow-shaped foliage with dots of white and produce flowers that offer an architectural asset to your garden. Very few flower bulbs are as stunning as calla (Zantedeschia).
The Calla lily thrives best in moist soil and full sun or part shade.
They are frost-loving, and so you can treat them as annuals as they'll still do well under freezing temperatures. Most varieties achieve a height of one foot.
---
Caladiums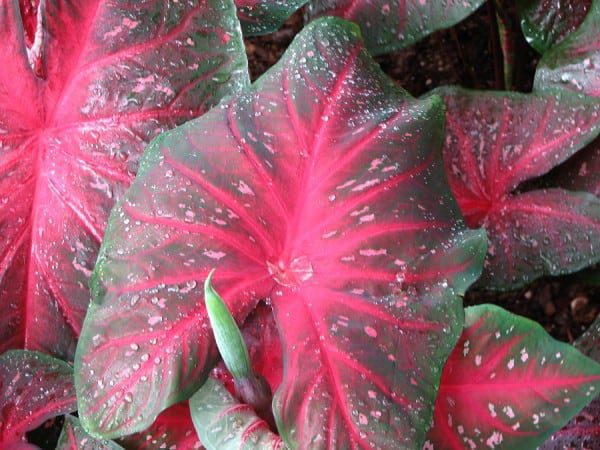 Caladiums are an idyllic choice for enhancing shady corners because of their colorful leaves that have shades of red, white, and pink.
Because of the colors of its leaves, you don't have to worry when the plant goes out of bloom. They can do well both on the ground and in vases, and can grow up to two feet tall.
Caladiums leaves can be heart or arrow-shaped. They grow best in moist but well-drained soil and prefer full shade.
They thrive better in much cooler regions in zone 10. During the winter, store them in cooler areas that are free from frost.
---
Colocasia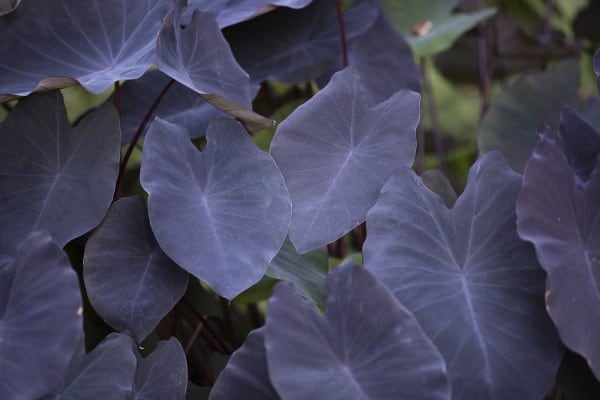 Colocasia is grown in gardens primarily because of its foliage. It has large leaves that are green, "black and purple in color. Colocasia can be grown indoors as a houseplant during the winter.
The Black Beauty, one of the Colocasia varieties, is the least expensive and has broad black-maroon leaves.
For those who prefer plants for foliage that gives the garden the tropical experience, there's a better variety that offers good foliage called taro.
---
Allium cernuum – Nodding onion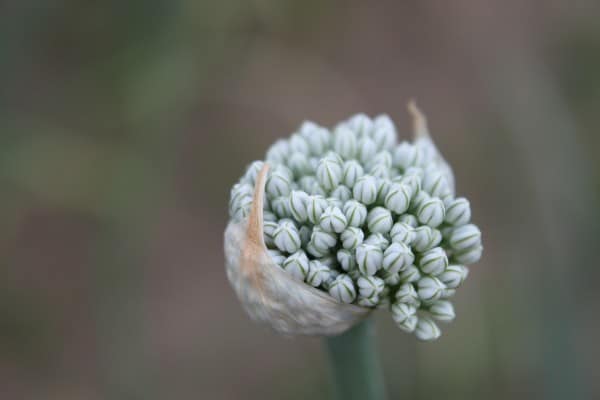 These airy plants bloom flowers that are sphere-shaped. However, they are late and high summer bloomers and might keep you waiting before they appear.
They are commonly called nodding onion and are perennial. Their blooms have charming-shape heads that weave in the summer.
They are known to attract various species of bees. They can appear in pink or white shades, and are edible as well as ornamental.
---
Liatris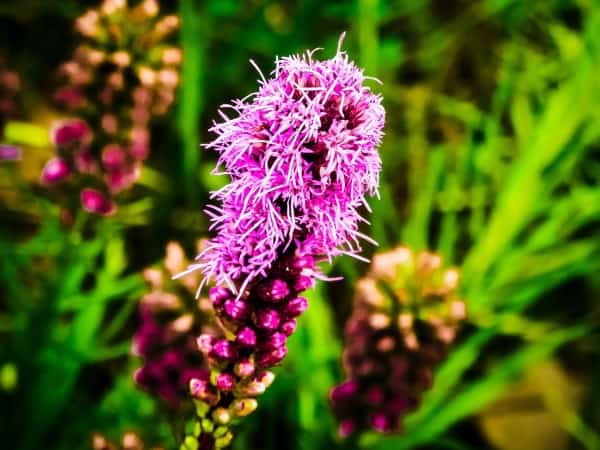 It is commonly known as the Gayfeather; sounds a little bit funny, but it blooms gorgeous flower stalks that attract a lot of bees and butterflies.
They are perennial plants and thrive well during the summer season. You can have a few of them in your garden to add some color and variety to it.
Most of the above plant bulbs are sun-loving and will quickly blossom in sunny spots in your garden. To grow their best, they need direct sunlight for at least six hours a day.
Make sure to plant several varieties of the above summer blooming bulbs or stagger their planting times to get color in your landscape throughout the summer season.
Tags:
Allium
,
Bee
,
Blossom
,
Bulb
,
Butterflies
,
Cat
,
Chia
,
Deck
,
Feather
,
Fertilizer
,
Frost
,
Gloriosa
,
Houseplant
,
Landscape
,
Lilium
,
Lily
,
Onion
,
Orange
,
Outdoors
,
Perennial plant
,
pH
,
Purple
,
Tiger lily
,
Weed
,
Winter