A lot of people put all of their focus into redecorating and renovating the inside of their homes, forgetting how important it is to do the same outside. Styling your garden is a great way to enhance the appearance of a yard, and as a bonus, gardening is great for your mental health. Instead of creating a basic and simple garden, you should try to familiarize yourself with a few intelligent styling ideas that will make your new garden really stand out.
When going through your styling options for your new garden, you must go for what will add benefits to your space. Regardless of whether you would like to plan out your plants in advance, add some furniture or add a pond, remodeling your garden is entirely doable. If you decide on putting up a pond, head to Aquatic Ponds to get set up with pumps, fountains, aeration, and anything else that you might need for your pond.
Before taking a closer look at styling, here's a great article on mistakes to avoid. Learn from other's experience!
What Ideas Should You Consider For Styling Your Garden
Lay Out and Organize the Garden Appropriately
When you are styling your garden, it is crucial to ensure you organize it correctly. It would be best if you lay it out in a way that is visually appealing and offers you space to grow everything you want. Ensure that the plants and vegetables you grow look good together and align them in an organized manner.
Even though most people are more likely to opt for a rectangle or large square garden, there is no harm in getting a little creative with the shape of your garden. Luckily, there are landscaping guidelines that will help you design and layout your garden perfectly.
Focusing on the needs of your plants is also another strategy that can help you organize your garden better. Plants have specific needs, especially regarding exposure to the sun; therefore, you should ensure to position your plants correctly and place the plants that need similar light exposure together. While this can require a lot of planning, it helps you ensure that your plants and vegetables grow healthy and strong in the long run.
Despite having several remodeling options, organizing it correctly will do a lot for your new garden. Ensure it looks presentable and feels not only enjoyable but also comfortable, and just like that, you will be on your way to having an incredible garden.
Add a Few Unique Visual Features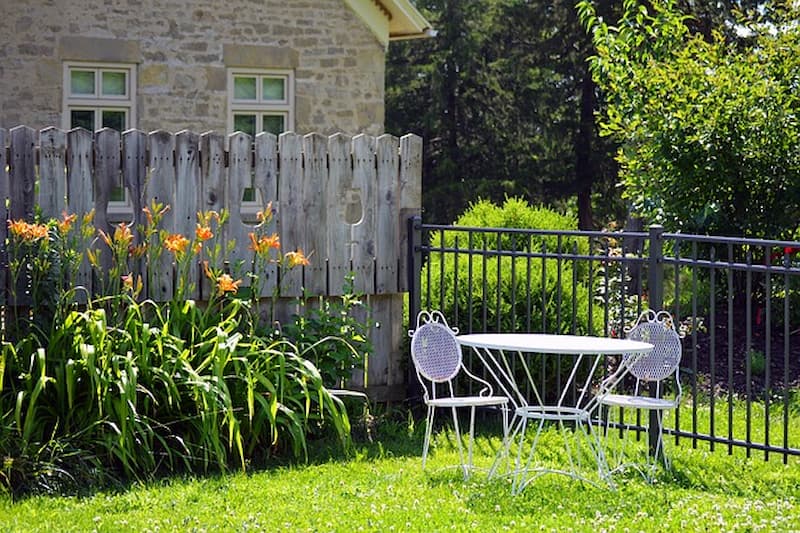 (Source:Pixabay)
Although the primary purpose of a garden is growing flowers, vegetables, and fruits, it is important to ensure it looks nice amongst other plants. To achieve this, you might want to consider adding unique visual features, which add styling to your garden. For instance, sculptures, planters, birdbaths, and bird feeders are a few visual features that could accentuate your garden.
Additionally, you can also put up a structure such as a pond or a greenhouse. Whether you decide to set up a few mobile fixtures or put up a permanent structure, both are bound to make your garden stand out. Plus, most of these visual features are easy to handle and wouldn't cost you as much as you might expect.
Turn it Into a Comfortable Place to Be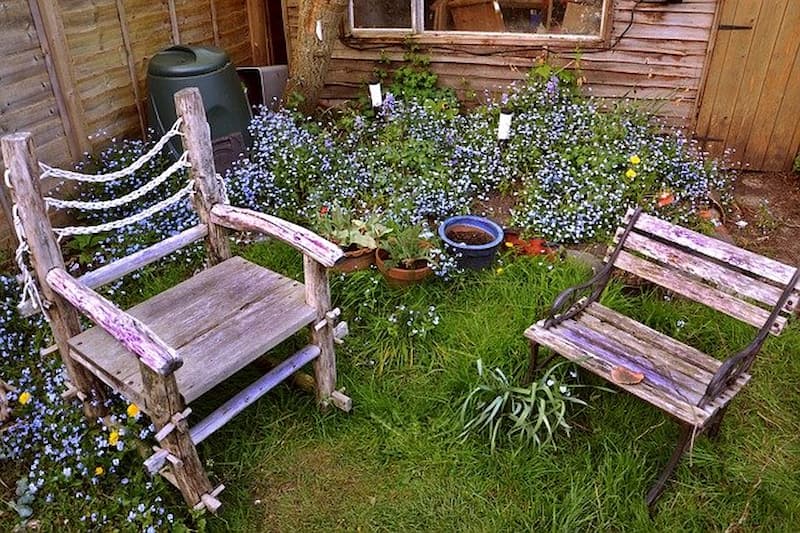 (Source:Pixabay)
Apart from making your garden look good, making it a place you enjoy being is also essential. Fortunately, there are multiple ways to go about attaining this.
First, you would need to ensure your new garden has ample space to walk in without having to walk on the dirt or constantly brushing up against plants. If necessary, you could even make a pathway that would make the area easier to walk across.
If a simple walk across your garden feels inadequate to fully take in and enjoy its scenery, consider setting up some outdoor furniture near your garden. Whether it's a set of movable chairs or a concrete slab with a couple of chairs built under a shade, both would be a great addition to your garden. Adding lights would also be a great idea since it will allow you to spend time admiring your garden at night.
Start Styling Your New Garden Today
(Source:Pixabay)
Since many people spend a lot of time in their yard, it is essential to try and make it as presentable and enjoyable. Exploring a couple of new garden ideas would be a great place to start.
The few ideas outlined above are guaranteed to help you take your garden to the next level. Whether you decide to go with one idea or combine them, your new garden is sure to stand out from the rest.
Tags:
bird
,
Concrete
,
Feeder
,
Fountain
,
Fruit
,
Greenhouse
,
Health
,
Landscaping
,
Mental health
,
Planter
,
pond
,
Tea
,
Vegetable
,
Yard