Adobe Stock Photo
When it comes to sprucing up your home, aside from renovating your interiors, one of the ways you can boost your home's aesthetics and the overall vibe is by working on your garden or outdoor patio. After all, these spaces are an extension of your home. So, it can also be a great idea to want to beautify it and make it cozier.
As you work on your garden and outdoor patio, don't forget the importance of choosing the right furniture. Aside from making your outdoor space functional, they can also help boost your space's overall ambiance, allowing you to achieve the theme or mood you want to have for your outdoors.
To give you some ideas, here are some furniture options you may consider for your garden and outdoor patio: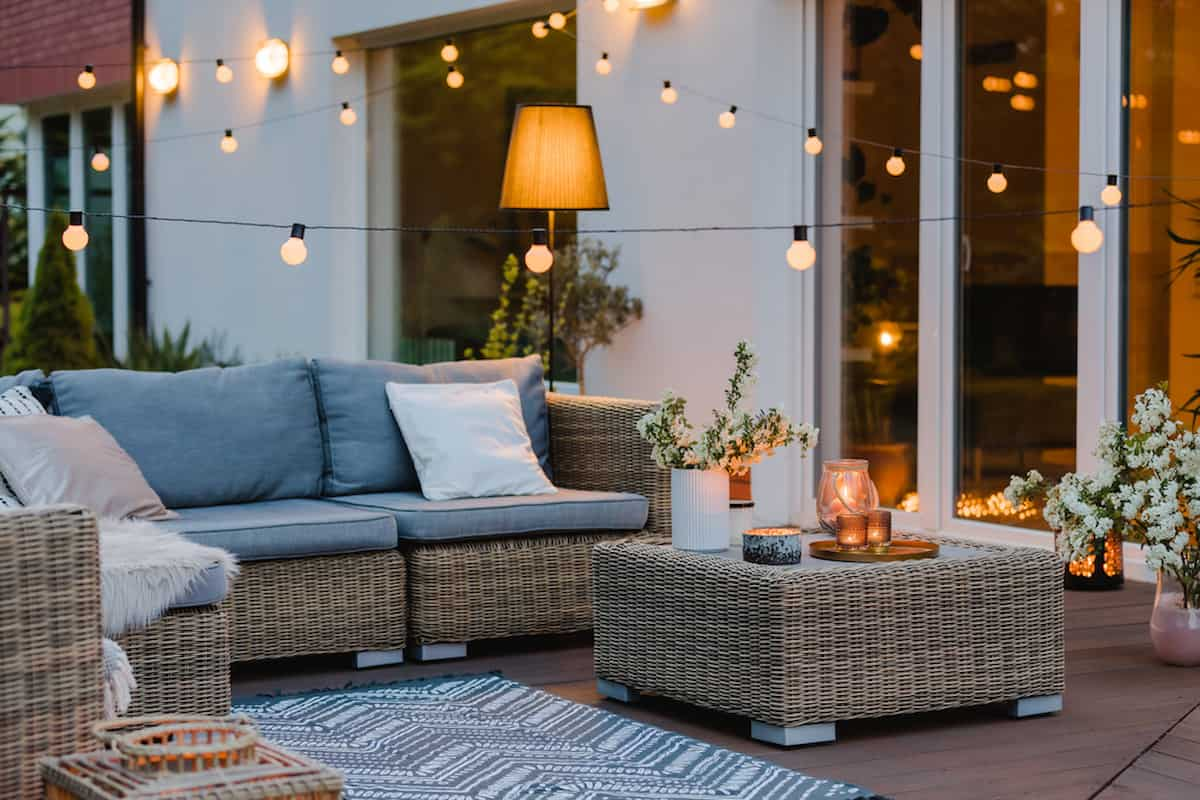 Sun Lounge
If you have a swimming pool, adding sun lounges would be a good idea to explore. However, sun lounges are not only limited to those who have an outdoor water feature, as they can also be utilized in plenty of ways. For instance, you can set down sun lounges for your garden where you can peacefully spend time relaxing and unwinding after a long day of work.
Furthermore, sun lounges can be a great alternative to beds if you like getting a good tan. You can easily lay outdoors without bringing out a large bed, which can take up too much space and affect your exterior's aesthetics.
Swing Set
Perhaps an all-time favorite seating option you can have for your garden or outdoor patio is a swing set or chair. Adding a swing set outdoors can amplify your space and make it look cozier and more interesting.
A swing set can also be great if you have kids. Getting one can give them something to use, allowing them to have fun and lounge around. This can also be a good spot for the elderly as they can relax as they swing themselves back and forth. Moreover, it can be a great addition to complement your overall landscaping design.
Anchor Seating
If you are looking for ways to add character to your outdoor space, you may want to consider putting an anchor seating. This way, you can have two comfortable outdoor seats that can fill your patio while exhibiting style and elegance. Ideally, you can set them slightly angled to one another with a small table between them. You can put this with your regular outdoor sofa to add more seating and depth to the space.
Modular Outdoor Sofa
If you have a large and sizeable outdoor area, you wouldn't want to leave any space empty unless you intend it for something, like a play or recreational spot. To help you maximize the area, consider adding a modular outdoor sofa. This can help fill the empty spot and boost the comfortability and character of your outdoor space.
Furthermore, setting up an outdoor sofa can help extend your interior living space. By placing pillows and blankets, you can make it an even cozier spot to relax in and entertain guests. You can also get an outdoor parasol to provide shade and a coffee table for an extra surface to place any meals or snacks. And as you look for a modular outdoor sofa to get for your patio, it'd be nice if it has built-in storage space to store pillows, blankets, and other outdoor items when not in use.
Outdoor Dining Table
An outdoor space isn't just designed to be seated and looked at but also to fully utilize and enjoy. If you'd like to change your home's dining experience or want to accommodate more people without bumping into each other, adding a dining table to your outdoor patio would be a great idea. This way, you can host BBQ parties or even set it up for a romantic night. It can be a great way to extend your outdoor space without spending too much for an extension.
Hammock
While more of a seating option, adding a hammock can spruce up your outdoor space and add extra comfiness. You can hang the hammock between your mature trees or create a built-in post to accommodate as much weight as possible. You can also add pillows and blankets to your hammock to make the space more inviting and relaxing.
Wrapping It Up
Choosing the right furniture for your garden and outdoor patio can either make or break your entire space. But with thorough planning and research, you should be able to see which kind of furniture would best fit your outdoors to accommodate your wants and lifestyle.