The seedlings photo by Judoth Cox.  Pokey sticks at the side to deter too-many cats.
How to Test the Viability of Seeds
Often seeds will surprise us with their viability, but it is easier to test your seeds instead of taking chances.
Greetings fellow gardeners
Well, my basement is starting to dry out, but a lot of work needs to be done. The too-many cats are not impressed with the reduced number of kitty litter pans and places to roam so I have opened up the gazebo for them. It is nice to feel the unseasonably warm breezes. It is still too early to plant outside!
I was looking out the front window as I waited for yet one more busy person to inspect my basement. I was feeling very low but happened to catch the lovely blossoms of my scented geranium that sits looking out of the living room window. These sweet little flowers are making me smile and bringing me back to my more optimistic self.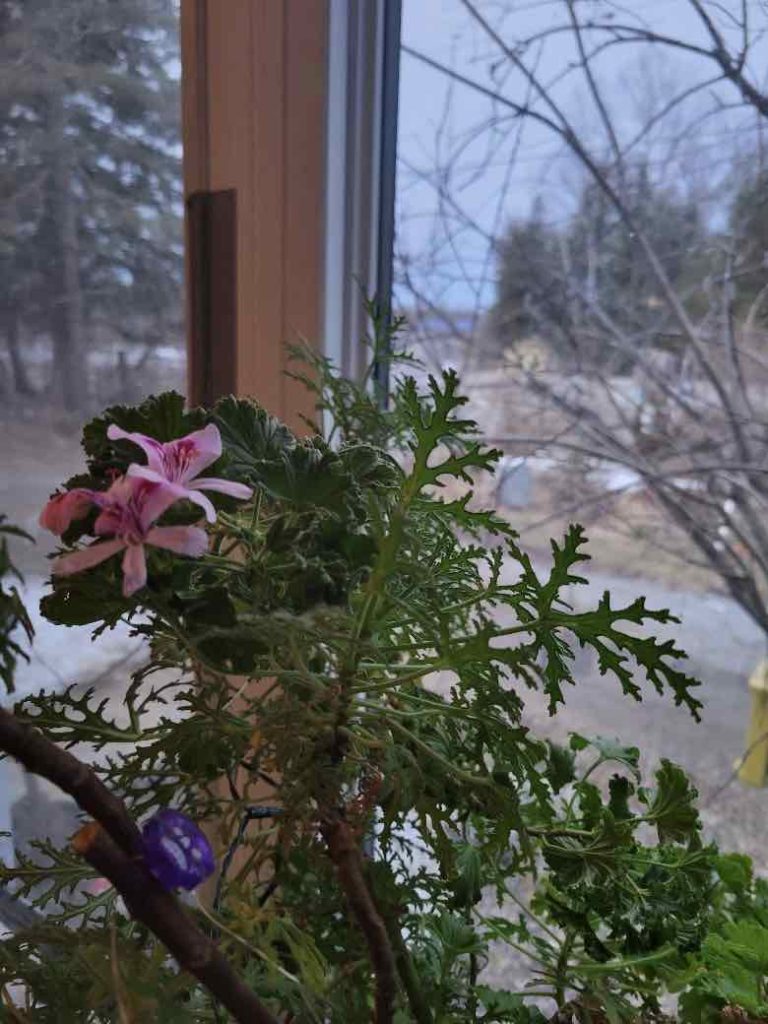 Snowdrops Appearing
This morning it is cloudy but still very warm. I have a lot of snow in my yard, although there are areas where it has melted. I found a glorious surprise in one of those areas. I have been struggling to find a spot that would grow snowdrops and it would seem I have found it! This little flower greeted me this morning as I fed the birds and prepared for that wobbly walk to the chickens. Life is sweet.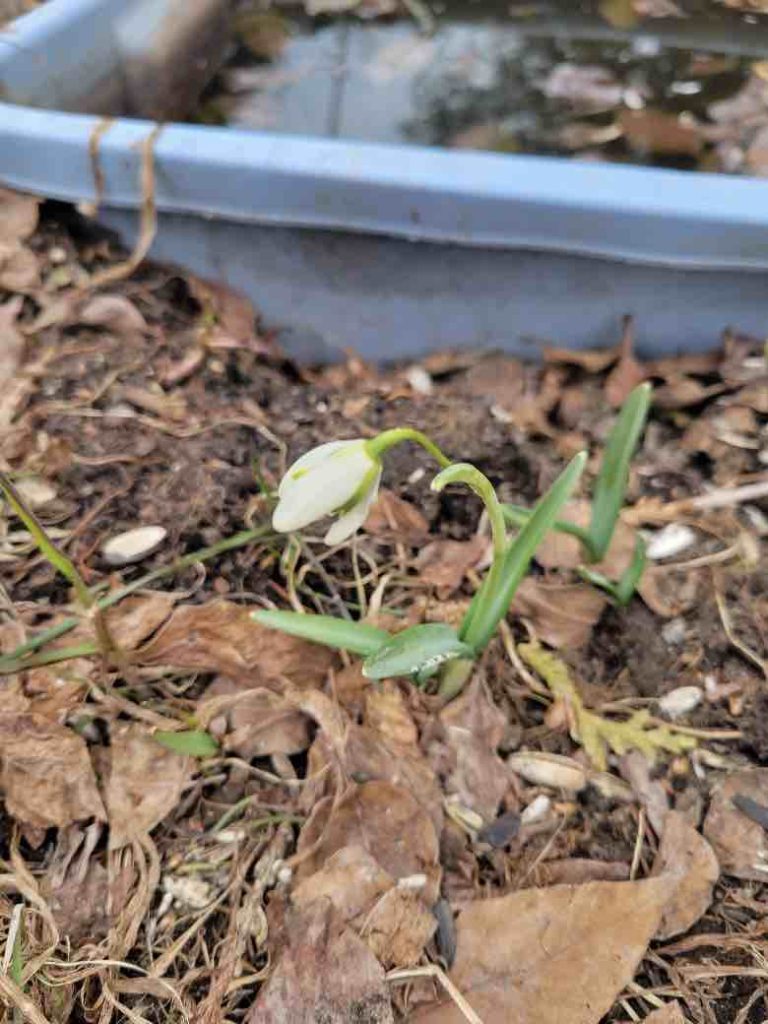 I have been watching the pleasant progress of my little seedlings. They are leggy but that is due to my ancient plant stand not having the amount of light that they want. The seedlings should make do until I can pot them up and get them into a better light situation. I have to leave them where they are now as the too-many cats have been patrolling the lower shelves looking for munchies. The peppers are up as are the lupines and tomatoes. Now I will check my seeds to see if there is anything else I should start.
Testing the Viability of Old Seeds
Sometimes we find a package of seeds tucked in a drawer or the pocket of an apron. Often seeds will surprise us with their viability, but it is easier to test your seeds instead of taking chances.
Take a sample of 5 to 10 seeds from each package you wish to test.
Moisten a paper towel and lay it flat.
Put the seeds in a row on the paper towel and be sure to mark down what they are.
Carefully roll up the paper towels and put in a plastic bag.
Check the paper towel every 2 days to be sure it is still moist and add water if needed.
After a week, unroll the paper towel and you will see germination if the seed is still viable.
Sometimes I put some seeds in water and if they float, they will not germinate. I plant the ones that sink. This method does not always work, however, so if the seed is important, use the paper towel method.
Do Not Put Toxic Weeds or Invasives in Your Compost
Next week should be that magic week when the burdock and wild parsnip will pull out of the ground with ease. Start testing and if it is, get those noxious weeds out of your garden and into the garbage or green bin. Do not put toxic weeds or invasives in your compost.
Enjoy your week. Judith. (Email: sghorticultural@gmail.com) Veggie Bites are available at https://sghorticultural.wixsite.com/website or https://gardeningcalendar.ca/category/veggie-bites/