Oregano is a woody perennial, so I often harvest only the young plants. I have discovered that my oregano makes amazing pesto!
It is a lovely morning. The air is fresh, the birds are singing, and I have run out of topsoil. This was my first year of trying out an order of topsoil and I loved it. I would fill my wheelbarrow with dark topsoil and mix in the magic of my chicken manure and bedding. It has resulted in a great deal of growth this year and of course a few weeds.
Not too late for Vegetable Growing Season
A number of people I have talked to are worried that they have missed the vegetable growing season. No worries! There are many seeds that you can plant right now; that is the joy of succession planting. I have just planted beet seeds in a large pot; they can be planted in the ground as well. Beets and carrots will grow well if started now and can take a few hits of frost before they are harvested later in the fall. Of course, lettuce or mixed greens can be planted all season long. If you are planting them now, you will find that they will not germinate in a sunny area but will germinate and thrive in partial shade.
If you have lost your zucchini to bugs or rodents there is still time to plant it again. I love lots of zucchini. I slice it or shred it and then freeze it. Last year I had enough frozen zucchini to last until the end of January. Sunflowers can be planted now for later blooms, as well as zinnias. They are a little more resistant to frost. Last year I also planted runner beans in August and still got a crop. Pushing the boundaries is fun.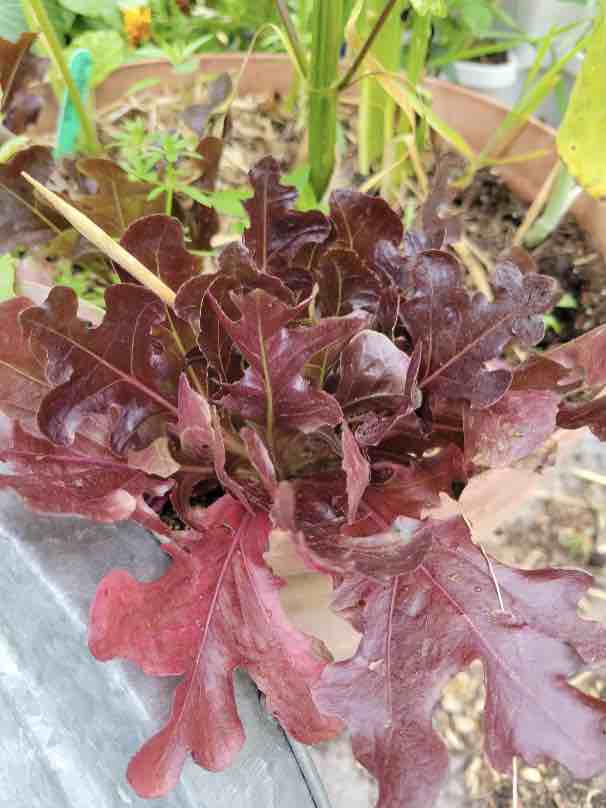 Growing Basil with Tomatoes
I trimmed my basil yesterday as it gets bitter if it gets too big. I don't want it to set seeds. Growing basil with my tomatoes helps to attract the bumblebees that I want to pollinate the tomatoes. I also love the zing of basil in a tomato salad with a crumble of feta cheese. A lot of basil is needed to make a decent amount of pesto, and I never seem to have enough. What I do have enough of is oregano. 
Oregano is a flowering herb and is in the mint family Lamiaceae. When I was busy working too much a few years ago it escaped my herb garden and has become a ground cover that has replaced a lot of the grass in my back yard. Now every time I cut the grass it smells like pizza. Oregano is a woody perennial, so I often harvest only the young plants. I have discovered that my oregano makes amazing pesto! I like to use it with chicken or fish, and I freeze it in little bags. In the winter I pop a pesto cube out of its little bag right into a soup or stew and it really enhances the flavour.
Judith's Oregano Pesto
Collect about 4 cups of oregano leaves
Several cloves of garlic
About ¼ to ½ cup of parmesan cheese
Good olive oil, added to make the right consistency
Note: I don't add pine nuts or walnuts as I don't like that texture in my stew
I like to use a food processor as it makes it fast and easy. Wash and dry the oregano and remove any woody stems. Small tender stalks are fine. Add to processor.
I use at least 4 cloves of garlic and add to processor.
Add ¼ to ½ cup of parmesan cheese to the processor.
Start the machine and drizzle the olive oil into the mix so that the mixture moves freely. It will have the consistency of paste when ready.
Ending
The too-many cats and I are enjoying the sweet morning breezes as we sit in the gazebo. We can hear the chickens clucking about which weeds taste best and we love to watch the birds. The world is wonderful. Judith (Email: sghorticultural@gmail.com) Veggie Bites are available at https://sghorticultural.wixsite.com/website or https://gardeningcalendar.ca/articles/veggie-bites/